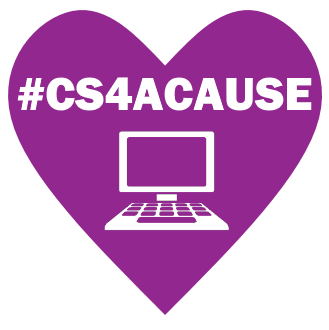 Students from all economic backgrounds deserve the opportunity to learn computer science and move into a rewarding career. Do you know a school or district in a disadvantaged area that wants to start a computer science program?
Your district's adoption can be used to spread free CompuScholar curriculum to organizations in need!  Our #CS4ACAUSE program allows an adopting district to identify another school or program outside the district in need of assistance with their computer science offerings.  Here's how it works:
Your school or district adopts one or more of CompuScholar's online courses.
Your school or district identifies one additional disadvantaged school (outside your district), after-school program, or charitable organization that wants to teach computer science.
CompuScholar donates a full classroom (up to 30 students) of online curriculum to your selected organization.
CompuScholar supports and guides the organization just like we do for all of our customers.
If you are a CompuScholar customer and would like to nominate a deserving organization on behalf of your district, please contact us!