What Do You Need to Be Successful?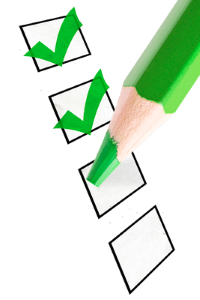 CompuScholar is a long-term partner, and we will work with you throughout the school year to ensure success in the classroom. Whether you are a new teacher just getting started in computing subjects or an experienced programming teacher, we'll make your job as easy as possible!
Our free Teacher Success Program has a number of features, including:
Fast, free, personalized technical support throughout the school year
Free, built-in Professional Development modules that can be viewed 24 x 7
Free, live Professional Development at the beginning of your school year
Ongoing, monthly webinars on a variety of enrichment topics and best practices (see below)
Periodic reporting to measure student progress and performance
Monthly Teacher Success Webinars
Our monthly webinars are open to all teachers, even if not yet using CompuScholar's course materials in your classroom.  We'll spend about an hour a month covering topics of interest to the CTE / IT community.  Click in the links below to register for the next upcoming session or to view a previous session recording.
Schedule
Session Title
Registration or Recording
January 31, 2017
4:30pm EST
What Does the New "K-12 Computer Science Framework" Mean to Me? 
February 23, 2017
4:30pm EST
Exploring Sources of Practice Coding Problems 
March 23, 2017
4:30pm EST
Industry Certification Exams for High Schoolers - What, Why, and How 
April 27, 2017
4:30pm EST
Reviewing the College Board AP CS A Example Labs
(Summer Break)
 
 
September 28, 2017
4:30pm EST
Exporting and Importing Grades to SIS Systems
October 26, 2017
4:30pm EST
Integration Options with 3rd Party LMS Systems
November 16, 2017
4:30pm EST
Software Industry Job Outlook and Desired Skills
(Holiday Break)
 
 
If you'd like to request a specific topic be added to the schedule, please contact us!  We love feedback and suggestions and will modify this schedule as needed to serve our teaching community.