---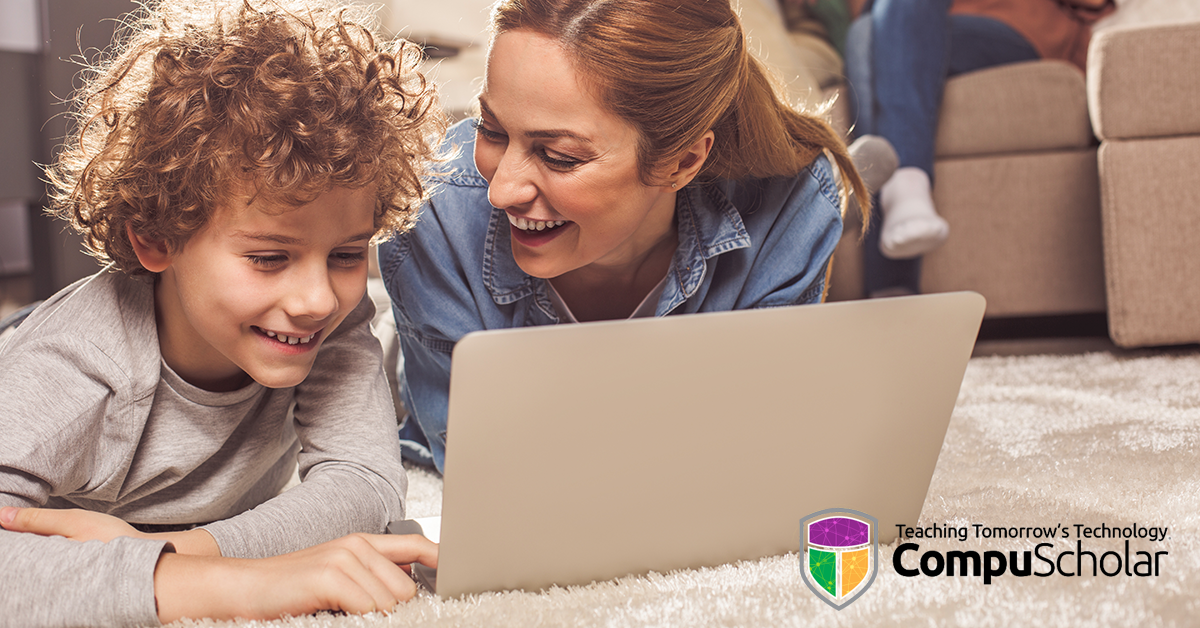 While it may have been enough to know the basic skills of reading, writing, and arithmetic in the 1800s, today's students must have a broader scope of skills. We live in a digital world. As such, it is important that students today develop digital literacy to become responsible citizens.
It is increasingly clear that education today is, as Jonathan Martin says, " …not your father's school, and educational leaders who don't respond and plan accordingly will see their students left behind." As homeschooling parents, it's our responsibility to provide training not only in academics, social interaction, and physical activity but also in the online and technological realms.
Just what do students need to know to survive in a digital world? What digital literacy skills do productive digital citizens need?
1. Creativity
Students today are not only consumers of information but also the producers. They are accustomed to sharing digital content in a variety of easy-to-create forms:
blog posts
Instagram stories
podcasts
YouTube videos
While cultivating this creativity, it is important that students also understand the significance of the digital footprints they leave behind.
2. Critical Thinking & Evaluation
When I was in high school, we learned to use a card catalog to find facts. While these reference tools have gone the way of the dinosaurs, students must still learn how to locate and, more importantly, verify reliable sources of information.
In doing so, they also need to learn how to critically evaluate articles, websites, photographs, and videos, looking for bias and spotting logical fallacies. Learning how to critically evaluate news stories, blog posts, and even humorous memes is a critical skill for a responsible digital citizen.
3. Cultural / Social Understanding
Digital tools are now used in diverse ways, and social media is a big part of our culture. Understanding how to engage with others to promote a cause or raise awareness of injustice is more important than ever.
Students should be familiar with how online communication can be used to communicate political issues and promote active citizenship. Citizens and politicians can use email, blogging, and online forums to generate discussions.
4. Collaboration
One of the most powerful benefits of digital media is the ability to share projects in real time collaboration. Digital devices not only provide students the ability to create projects together—regardless of where they may live—but also to publish them online.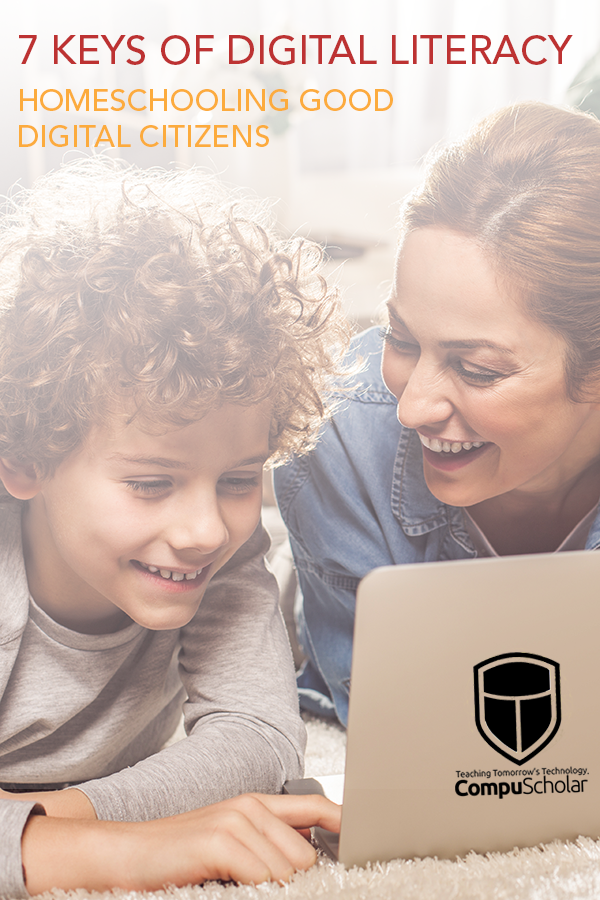 Teaming up with peers with similar interests opens new opportunities for students. Students can collaborate on a group blog or a podcast, highlighting a hobby of interest.
5. Communication
Digital literacy also incorporates inclusivity and empathy for others. This is most apparent during group communications and chats. Writing hate emails, hacking into other people's computers, and making online threats are just as illegal on the internet as they are in the real world. Additionally, students should learn to evaluate group communications for bias and hate.
6. Online Safety
Students must understand how online communication affects privacy and security. They should be able to identify platforms and techniques for safe digital communication, keeping these safety tips in mind:
Don't give out any information that a predator could possibly use to find you.
Don't give your username or password to anyone.
Watch what you post and what your friends post about you. It's there forever. Would you want a potential employer to see it?
Every search, web site visit, online posting, and email is registered or recorded somewhere on the Internet. It is traceable.
Use scrutiny and caution. Not everyone is honest. Be extremely careful about meeting someone in person.
Students can also learn to use the tools and resources available to them to map and monitor their own digital footprint.
7. Practical & Functional Skills
It goes without saying that digital literacy encompasses practical skills like typing. Students should also be able to effectively use standard word processing software, spreadsheet programs, email, and instant messaging.
CompuScholar's Digital Savvy course is perfect for students seeking to improve their computer skills or prepare for later Information Technology courses. In addition to fundamental computing topics, students will explore a variety of computing careers and complete hands-on projects.
To augment one's fluency in digital literacy consider learning a coding language or two—perhaps create a blog and learn html and css. Take a class on digital photography and learn how to apply filters and/or manipulate photos.
Digital literacy is a continually moving target. As homeschooling parents we have the privilege of learning alongside our children as we guide them to maturity as good digital citizens.
About the Author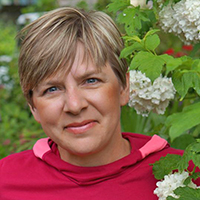 Eva Varga considers herself a lifelong learner. She earned a Bachelor of Science and Master of Arts in Teaching from Oregon State University in 1994 and 1995. During her tenure in the public schools, she primarily worked as an elementary science specialist providing hands-on, inquiry-based science instruction. She was selected as a finalist for Oregon Science Teacher of the Year and also earned National Board Certification. Most recently, she earned Oregon Master Naturalist Certification, attesting to her passion for environmental studies and citizen science.
She has recently begun teaching ESL classes to children in China. Eva is also experienced in working with adult students. For the past several years, she has taught classes for educators through the Heritage Institute. As a homeschool educator, she writes a blog through which she serves as an advocate and advisor for homeschooling families. Through this medium, she shares science curriculum, provides online courses, and shares resources with both youth and their parents.