---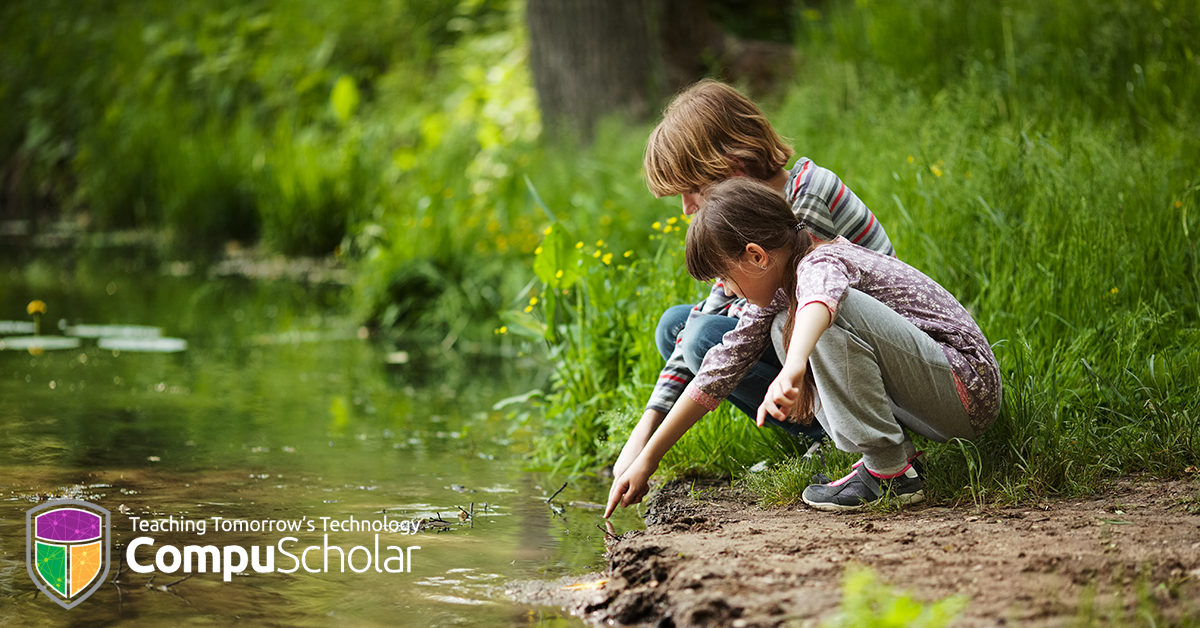 Some of our fondest memories as a homeschool family center on the many citizen science activities in which we have taken part over the years. From monitoring a killdeer nest near a popular walking trail in our hometown to pulling invasive plant species in the rainforest in Hawai'i, we've had many memorable experiences while contributing to scientific research.
Citizen science is a form of open collaboration where the public can participate actively in the scientific process, including:
Identifying research questions
Collecting and analyzing data
Interpreting results
Making new discoveries
Developing technologies and applications
Solving complex problems
Citizen science is the interface between science and education that expands the frontiers of ecological research and public engagement. Today's citizen scientists can use a variety of emerging technologies and tools to help collect and analyze data.
Animals / Plants
Population estimates - Use radio or GPS collars, camera traps, etc.
Temperature monitoring - Use in-home weather stations or digital thermometers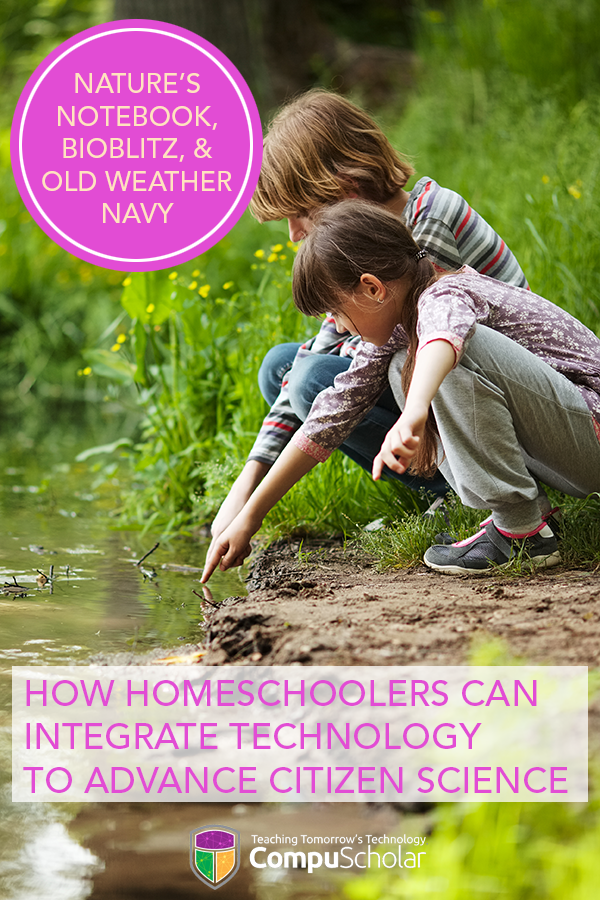 Air / Atmosphere
Air pressure - Use a smartphone barometer
Particulates - Use Dust Duino
Thermal imaging & wind - Use a Kestrel sensor
Geography
Mapping - Use DIY OpenROV, Drones (aerial mapping), etc.
Remote sensing - Use satellite imagery
Geology & Hydrology
Ground movement - Use an accelerometer
Soil - Use the Munsell color system, sieves, moisture sensors, etc.
Precipitation - Use a rain gauge
Turbidity - Use a Secchi disk, buoy for digital cameras
Nutrients - Use nitrate and phosphate test kits
Healthcare
Physical activity - Use an Apple Watch, Fitbit, etc.
Exposure - Use silicone wristbands
Getting Started in Citizen Science
Citizen science is all the rage, but it can be tough to know where to start as a homeschool family. Here are a few citizen science options that apply data and tech in a variety of ways.
1. Nature's Notebook
Nature's Notebook is a national, online program where amateur and professional naturalists regularly record observations of plants and animals to generate long-term data sets used for scientific discovery and decision-making.
Observers report phenology activity of plants and animals across the country. Phenology data help scientists predict threats to people and the environment such as wildfires, drought or flooding. In turn, data help decide the timing of events, from when to harvest or irrigate land to when to conduct controlled burns in forests.
National Wildlife Refuges across the country are working with citizen scientists to collect phenology data on plants and animals. Individual Phenology Dashboards for each refuge show what observers are reporting, from when birds have been seen at J.N. Ding Darling NWR to when to expect bur oak acorns at Neal Smith NWR. Find out if a refuge near you is collecting phenology data.
2. BioBlitz
A BioBlitz is a fun, outdoors event where participants count as many different species as possible within a given period of time at a specific location. A BioBlitz can occur on school-grounds, at a local park or even a National Park. The amount of time needed to conduct a BioBlitz depends on the size of the land being surveyed. Big BioBlitzes at National Parks are usually 24-hours long, but smaller events can be tailored to a school day or just an afternoon. It's up to you!
The biggest BioBlitz in the country is sponsored by the National Park Service and National Geographic. Other agencies also sponsor these citizen science events including Audubon International and many state parks.
Spending the day outdoors cataloging as many species as possible is the core of what a BioBlitz is all about. To participate, find a BioBlitz near you (or coordinate one of your own) and then download the iNaturalist app which allows you to share pictures, identify plants, and document locations.
3. Old Weather Navy
Sailors and seafarers have measured winds, temperatures, barometric pressure and cloud conditions as well as sea ice and animal sightings for millennia. The data is detailed and considered highly reliable—after all, their lives depended on accuracy.
Climate scientists are now using these precise weather observations to study weather patterns and changes. However, the work is time consuming. Old Weather Navy is working to overcome that obstacle and began recruiting volunteers in 2010. Participants begin as a cadet and earn higher ranks as they complete more data sets.
When homeschool families engage in citizen science with tools of technology, children get firsthand experience with the scientific method. The hands-on approach is engaging. And collaborating with national entities gives students a meaningful reason for their scientific inquiry that surpasses their own personal curiosity. Their studies actually make a difference for the broader scientific community!
About the Author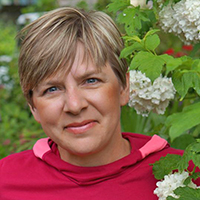 Eva Varga considers herself a lifelong learner. She earned a Bachelor of Science and Master of Arts in Teaching from Oregon State University in 1994 and 1995. During her tenure in the public schools, she primarily worked as an elementary science specialist providing hands-on, inquiry-based science instruction. She was selected as a finalist for Oregon Science Teacher of the Year and also earned National Board Certification. Most recently, she earned Oregon Master Naturalist Certification, attesting to her passion for environmental studies and citizen science.
She has recently begun teaching ESL classes to children in China. Eva is also experienced in working with adult students. For the past several years, she has taught classes for educators through the Heritage Institute. As a homeschool educator, she writes a blog through which she serves as an advocate and advisor for homeschooling families. Through this medium, she shares science curriculum, provides online courses, and shares resources with both youth and their parents.