---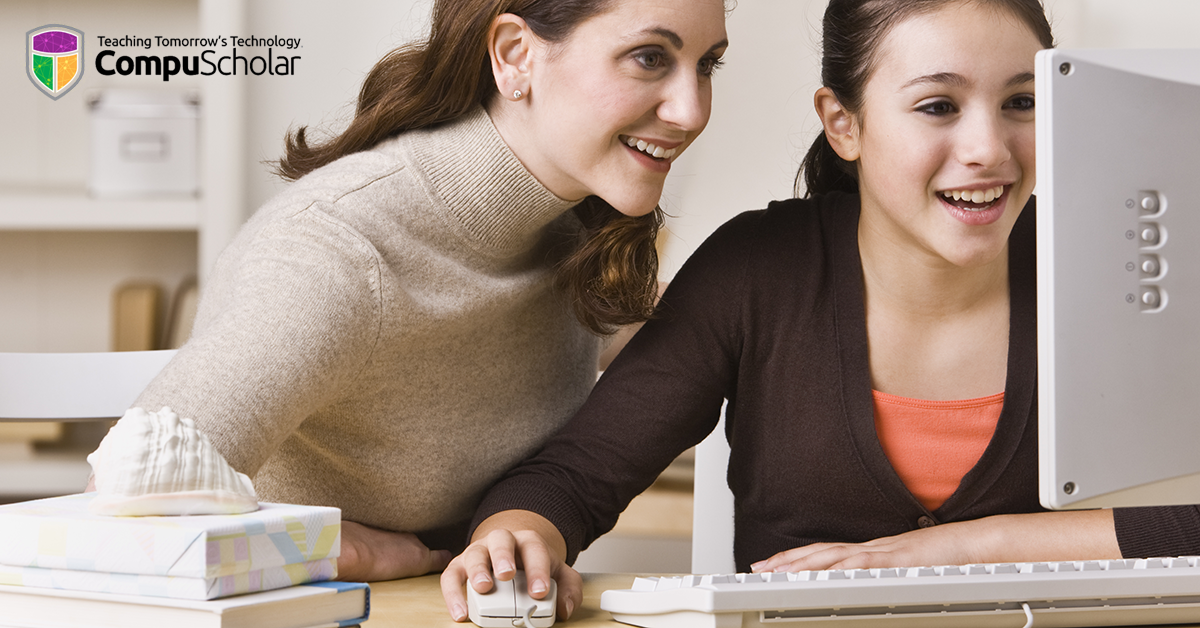 I first started blogging when my children were toddlers and we'd just begun our homeschool journey. Setting up my first blog was so easy that each of the kids started their own website soon after they began writing paragraphs.
We Live in a Digital Age
In the beginning, they used blogging to showcase the school work they had completed. It was a great tool to communicate with family. Now that my kids are teens, their use of blogging platforms and social media has evolved. So, too, has their purpose.
My daughter uses her website as her academic and professional portfolio. My son, on the other hand, has created several websites—each with a different purpose in mind. One is to communicate with his Minecraft server followers and "staff." He set up another web page for his Boy Scout Troop. He is now beginning to develop a page for the local history museum as an extension of his Eagle Scout project.
Regardless of what type of page students decide to create, the freedom to decide for themselves will encourage them to persevere. Teens will be more inclined to stick with web page building if they are excited about the project and have a say in what they build.
Once they have a goal in mind, don't be surprised if your homeschooled teens spend hours tweaking things to customize their pages and writing about their passions—whether it is video games, fashion, sports, animals, or a travelogue.
Often kids want to set up a website as a means of making money. Keep in mind that while bloggers don't make money quickly, over time they may get more traffic to their website and once they have a lot of traffic, they can make significant amounts of money. Teens may even want to create an ecommerce web page to sell custom art or handcrafts.
Website Design is a Lucrative Job Market
Kids today are tuned into technology like never before. They are skilled at taking photos, playing multiplayer games, and engaging with their friends online. Why not turn their play into productive learning time?
Though free platforms may be suitable for young children just getting started, as teens begin to take an interest in customizing their page, a web design course can provide them with more in-depth skills, taught in an incremental way. This web page experience can also jump-start their chosen career; companies always appreciate candidates with diverse skill sets.
What Does it Take to Create a Website?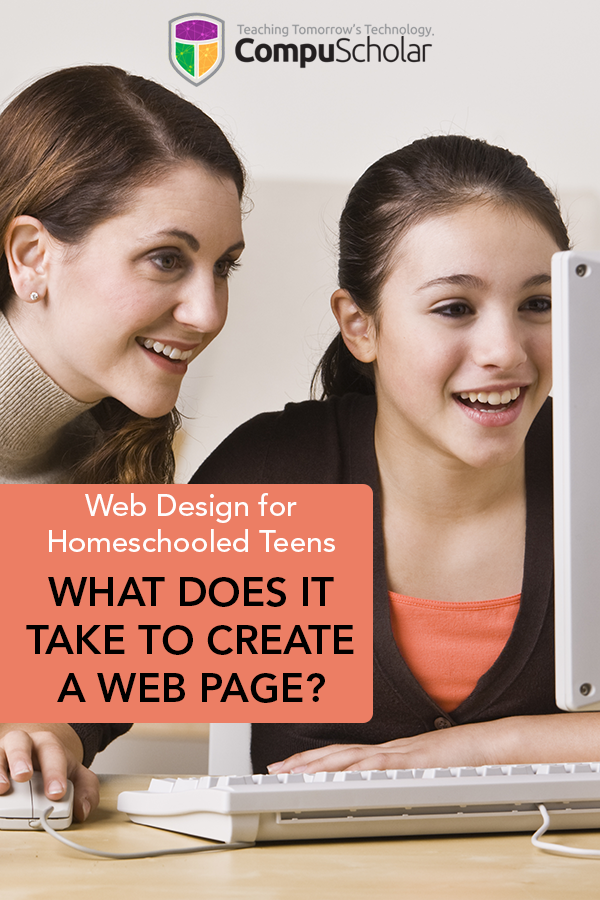 Building a website from scratch does not require a degree or profound knowledge. Students can begin to learn HTML (the language web browsers understand) and CSS (cascading style sheets) with just a few things:
Tools of the Trade
Text editor to create or edit HTML. You can use one built into your operating system (NotePad, TextEdit, etc.) or download a free one like Komodo Edit, or paid options such as Dreamweaver or FrontPage.
A web browser to view and test HTML (Explorer, Firefox, Chrome, and/or Safari).
While coding and web design can be self taught (via trial and error), a Web Design course will reduce frustration by providing step-by-step instruction.
The most rewarding part of building websites with teens is the excitement and sense of accomplishment they will have as they show off their completed sites. Integrate web page building into their curriculum areas so they can demonstrate homeschool learning in science, language arts, or fine arts.
Upon completion of the Web Design course by CompuScholar, students will have created two fun, high-quality websites with professional features they have learned throughout the course. They will also gain valuable, hands-on experience with HTML, CSS, and JavaScript.
Learning the skills to build their own website will provide students with total control over the site. This can provide some measure of security as well.
Privacy & Internet Safety
Internet safety is of utmost priority and of course every family is different. Keep your child's identity safe with a few extra steps.
Password protect their site. This security measure will require visitors to enter a username and password of your choice before they can see any page of your child's site. Give the login details only to close friends and family. Be sure to tell them you don't want the login information freely distributed.
Set up some basic internet safety rules if you choose to make it publicly viewable. Monitor what is posted online and stay on top of it.
The web is perhaps the most important technological development that has taken place in the past few decades. It has provided a great avenue to gain knowledge and learn new skills. It is thereby beneficial for children to learn how to work with the Internet at an early age.
About the Author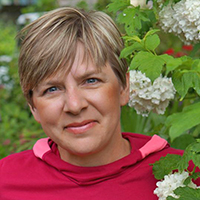 Eva Varga considers herself a lifelong learner. She earned a Bachelor of Science and Master of Arts in Teaching from Oregon State University in 1994 and 1995. During her tenure in the public schools, she primarily worked as an elementary science specialist providing hands-on, inquiry-based science instruction. She was selected as a finalist for Oregon Science Teacher of the Year and also earned National Board Certification. Most recently, she earned Oregon Master Naturalist Certification, attesting to her passion for environmental studies and citizen science.
She has recently begun teaching ESL classes to children in China. Eva is also experienced in working with adult students. For the past several years, she has taught classes for educators through the Heritage Institute. As a homeschool educator, she writes a blog through which she serves as an advocate and advisor for homeschooling families. Through this medium, she shares science curriculum, provides online courses, and shares resources with both youth and their parents.