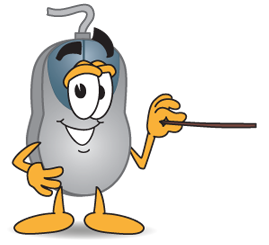 Installing Printed Textbook Course Material
Installing Komodo Edit (2nd Semester Only)
Please read the following instructions to install your printed KidCoder: Beginning Web Design and KidCoder: Advanced Web Design courses. These instructions only apply to our printed textbook courses! If you reached this page from the "Student Menu" after running the course setup program from the Course CD, then you are in the right place.
Printed course installation consists of two or three main parts:
Mac OS Users Only
Before Beginning to write HTML code using TextEdit, Mac OS users must configure TextEdit to work properly with code files. Please carefully follow the instructions below to ensure your TextEdit software can safely open and edit HTML and similar text files.
Required Mac OS TextEdit Configuration Instructions
Installing our Printed Textbook Course Material
Each printed course comes with a Student and Solution menu system, activity starters, solutions, a Solution Guide, tests and answers, and other supplemental documents. This material will be installed on your computer by running the setup program from the "Course CD" found inside the back cover of your textbook.
Please read our Getting Started Guide for a walk-through of the course installation process!
First Semester "Beginning Web Design"
No 3rd party software installation is required for the first semester "Beginning Web Design" course. Students will use free text editors and web browsers built into their operating system.
Bonus Chapter: Going Live (Strategies for publishing your website)
Second Semester "Advanced Web Design"
Second-semester students will use the Komodo Edit software, along with our course material, to create more advanced websites. All parts of the Komodo Edit download and installation are free. Choose the link below to match your operating system.
Installing Komodo Edit (Windows)
Installing Komodo Edit (Mac OS)
3rd party websites such as www.activestate.com may change from time to time. If your download and installation experience does not match our documented steps, please Contact Us for updated documents!
If you have any questions about your computer's ability to run the Komodo Edit software, you may follow these instructions in advance of your purchase.