---
Our courses contain a variety of hands-on assignments. Some assignments are graded by a teacher, while others may be automatically given a grade.
Teachers can now click on a new "Ungraded Assignments" link from the Teacher Menu to see a list of all student submissions that are currently awaiting a teacher grade. This new dashboard makes it easy to find submissions throughout the course that need attention.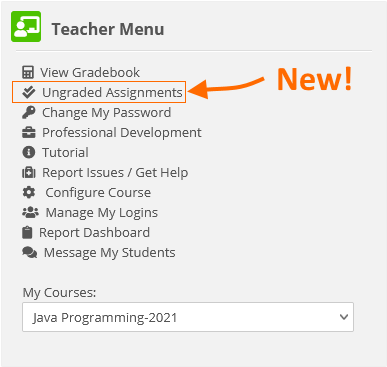 The Ungraded Assignments dashboard will show you a list of chapter activities or homework problems that have one or more student submissions awaiting teacher grading or approval. Simply click on the button to visit that assignment.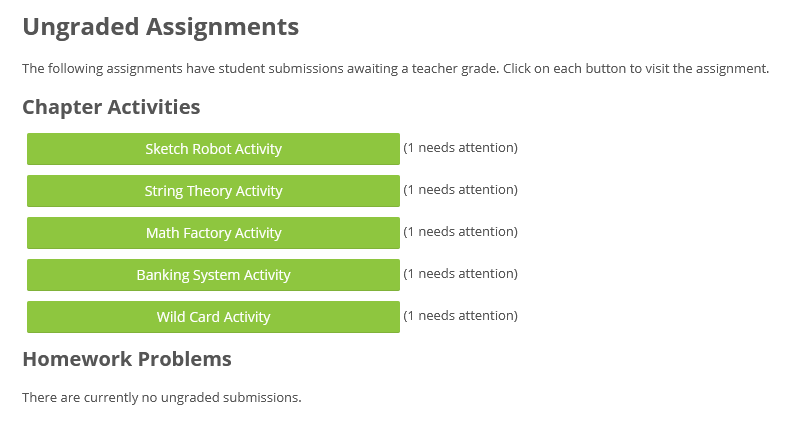 If the assignment list is empty, then the teacher is caught up and no assignments remain to be graded!