---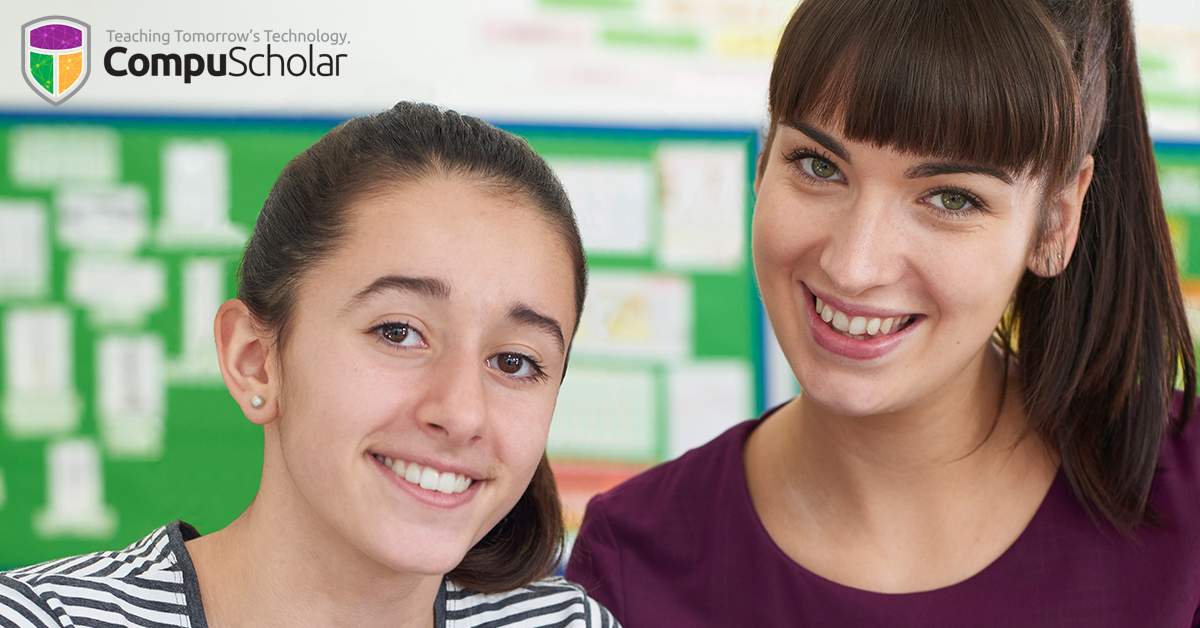 It's one thing to say students should study STEM in order to prepare themselves for future careers in science, technology, engineering, and math. But it's also important to provide students with mentors and resources to engage in those fields through their K-12 education years and beyond.
Careers in game design, software development, robotics and similar computing fields have emerged over time. Some of today's students will have careers in fields that don't even exist yet. How can educators connect students with innovators, engineers, and scientists to help them enter into these future careers?
Community Businesses
Technology-related businesses in the community are ready and willing to work with students. After all, making these connections with young people not only strengthens their connection to the community and non-profit sector, but it also ensures that they have potential employees within their city. Forming those bonds as early as elementary school will allow young people interested in STEM careers to explore new opportunities. Some of these community-school partnerships already exist in certain cities. Teachers should check with school administrators or local chamber of commerce for opportunities in their area.
Teachers Trained in Computer Science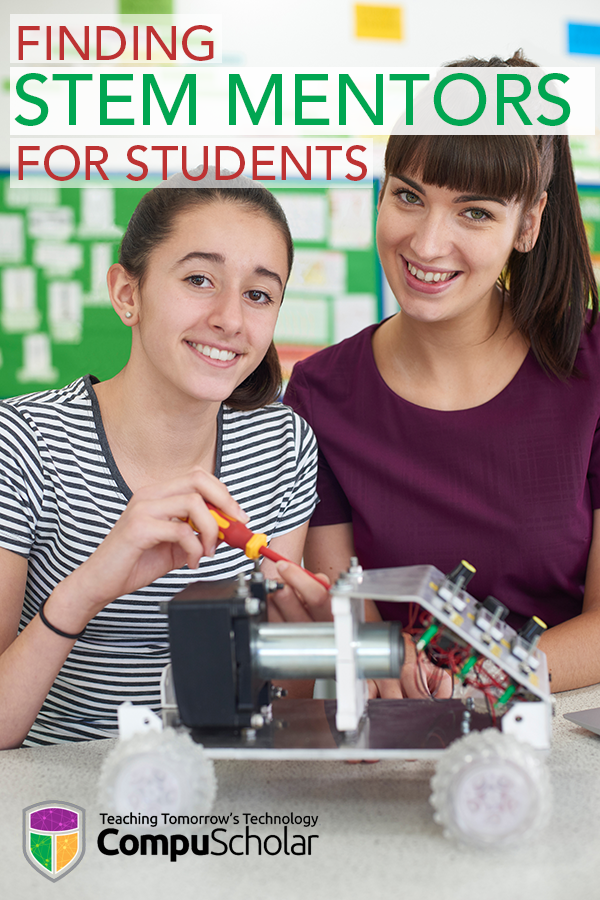 How can adults prepare to mentor students in Computer Science? CompuScholar offers Summer Skill Building and other professional development opportunities for teachers at public, private, and charter schools. Courses cover information technology topics such as:
computer skills
web design
Java and C# programming
AP Computer Science A
video game design
smartphone application development
With step-by-step courses that give teachers the knowledge to help their students move into the 21st century, educators can work hand in hand with their students as mentors.
College and University Students
Another place to find mentors in STEM fields is at college and universities. Teachers and parents may reach out engineering, math, and various science departments at local schools. Deans and professors are typically ready and able to connect both undergraduate and graduate students to K-12 classrooms. Post-secondary schools love to make connections with potential future students while students benefit from community connections to enhance their resumes. Of course, many students are simply looking for a way to build relationships with future innovators. In fact, soon-to-be college and graduate school grads may find themselves gaining new ideas from K-12 students, users of technology who are full of exciting ideas.
Social Media
One way educators can connect with those in STEM-related careers is through social media. Twitter and LinkedIn are powerful places to find positive adult mentors that connect with young people online and in the classroom. However, it's imperative that teachers verify and monitor the contacts. Adults should be vetting the potential mentors and going through appropriate district protocols to make sure online engineers, scientists, and computer programmers are approved to work with children. LinkedIn is a great place to find these connections by pursuing mutually known professionals that are willing to mentor students.
STEM-related fields are growing at a rapid rate. Why wait for students to enter their senior year of high school or even college to connect with mentors in their fields of career interest? Educators and parents can take steps to reach out to community businesses and post-secondary institutions to help K-12 students learn more about opportunities in STEM. Now is the time to connect mentors to students at every level. If you would like to introduce your students to a wide variety of computer science skills, check out CompuScholar's online curriculum.
About the Author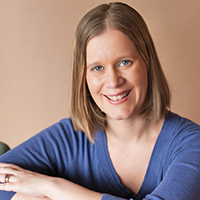 Jen Schneider is an educator, learner, and writer in the Omaha, Nebraska area. Jen earned her B.A. in Journalism and Political Science and M.S. in Curriculum & Instruction. She is a middle school Language Arts teacher and PhD student at University of Nebraska-Lincoln studying innovative schools and instructional technology. Jen is passionate about teaching educators and students how to advance learning by using technology as a tool in the classroom. She believes in innovative instruction and learning goals driven by student learning, especially by using Genius Hour and project-based learning.