---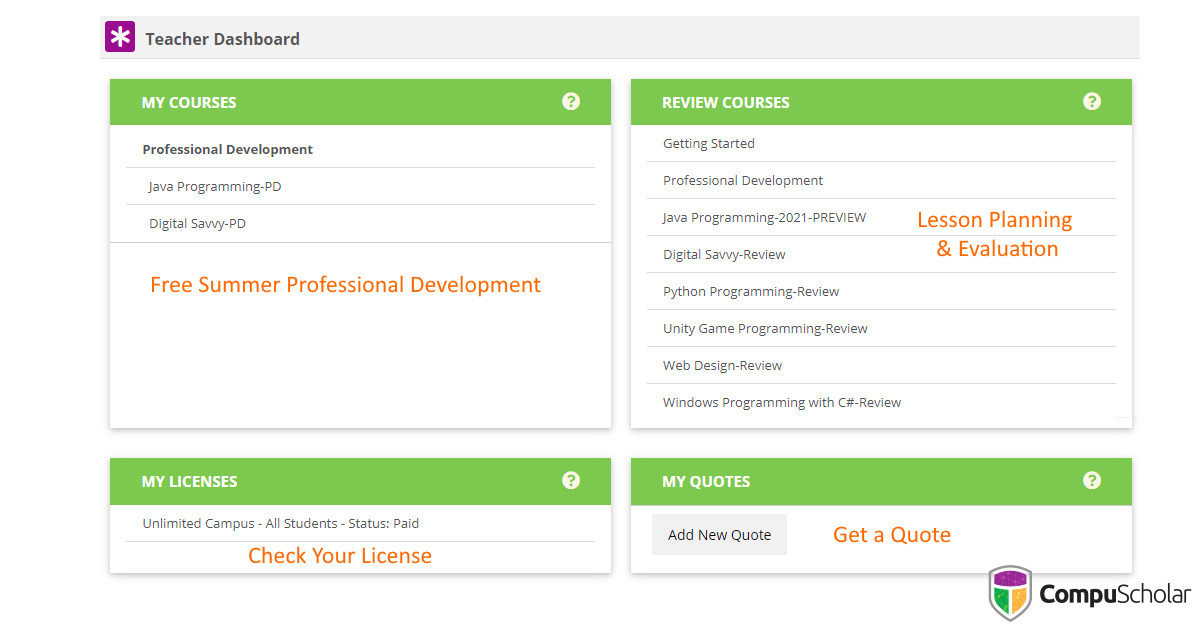 This article does not apply to homeschool families or individual students that have their own subscriptions.
Teachers in public/private school classrooms want to know...how and when will your 2022-2023 SY CompuScholar courses be deleted? What can teachers do over the summer? How do you verify and obtain licensing for next year? Read on to find out!
2022-2023 SY Courses Purged June 30, 2023
Each year, we begin purging the just-completed school year courses and student accounts at the end of June. This means all student accounts and courses (including grades and submitted activities) will be removed. Before June 30, each teacher should:
Export grades from your gradebook
Generate and download certificates
Begin licensing renewal
If your school year extends beyond June 30, or you and/or your students need access to your 2022-2023 SY courses beyond that date, please contact your CompuScholar CSR for an extension. We will gladly accommodate your schedules!
Saving Student Grades, Work and Reports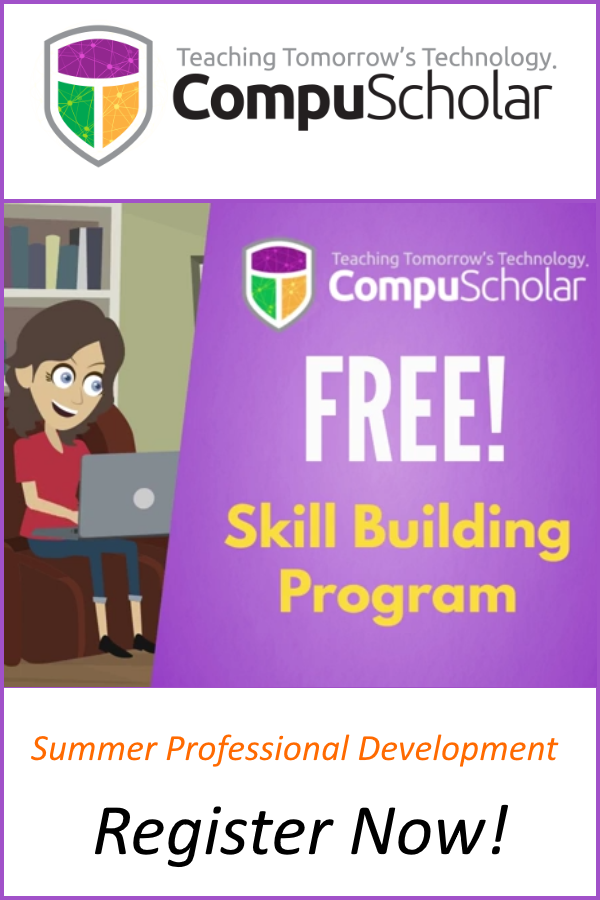 Before your course end date, you will likely want to download student grades and possibly other items for your permanent record. Be sure to consider and take these steps as needed:
Click on the "Gradebook" link and then the "Export" tab to export grades to a local spreadsheet.
Click on the "Report Dashboard" link to run and download any desired reports.
Click on the "Completion Certificate" link to generate and download PDF certificates for each student.
Many of you have likely been taking these steps all along, so just be sure you have completed your final exports and downloads before your course end date.
Summertime Teacher Access
CompuScholar's public/private school teachers have permanent accounts in our system. You can continue to log in to access review courses and perform other tasks, even if your old license has expired and your school has not yet purchased for the upcoming school year. Teacher accounts can be used to do things like:
Licenses and Quotes
From your Teacher Dashboard, existing teachers should see one or more entries describing the current license. You might have a license for a certain number of students, an unlimited campus license, or a district block license. You will want to verify that the license you have is still the best fit for your student projections next year.
If you click on a license, you can see the expiry date in the resulting pop-up window. If your license expires in June this year, you will need to renew to continue in the Fall. But if your school has purchased through the end of the 2023-2024 school year or beyond, just sit back and relax!
To get a new quote for the upcoming school year, click on the "Add Quote" button near the bottom-right of your Teacher Dashboard. Enter your expected number of students and a few other details, and you can download an instant PDF of that quote to take to your business office. When we receive your Purchase Order for the upcoming school year, we'll renew and extend your license to ensure uninterrupted service. If your quotes and purchasing are handled by your administration or district, just have them contact us for help!
We recognize that sometimes district funds are not available until after the start of the school year, so Purchase Orders can't be submitted over the summer. We will work with you to ensure your students are ready to go on the first day of class! Just contact us for assistance.
For More Information
Check out our April, 2023 Professional Development Webinar - "Wrapping Up Your CompuScholar School Year" - for further discussion and a video walk-through of the main logistical tasks. As always, please Contact Us if you have questions!