---
In today's distance learning environments, connecting with your students online is more important than ever. CompuScholar is proud to announce a new Virtual Meeting Room for our public and private school partners! This premium feature is FREE to licensed schools for the 2020-2021 SY.
Teachers will now see a Virtual Meeting Room icon near the top of each course page.

Once started, the virtual meeting has built-in video, audio, whiteboard, chat and other handy features. You can even record your class sessions for students that can't attend the live event.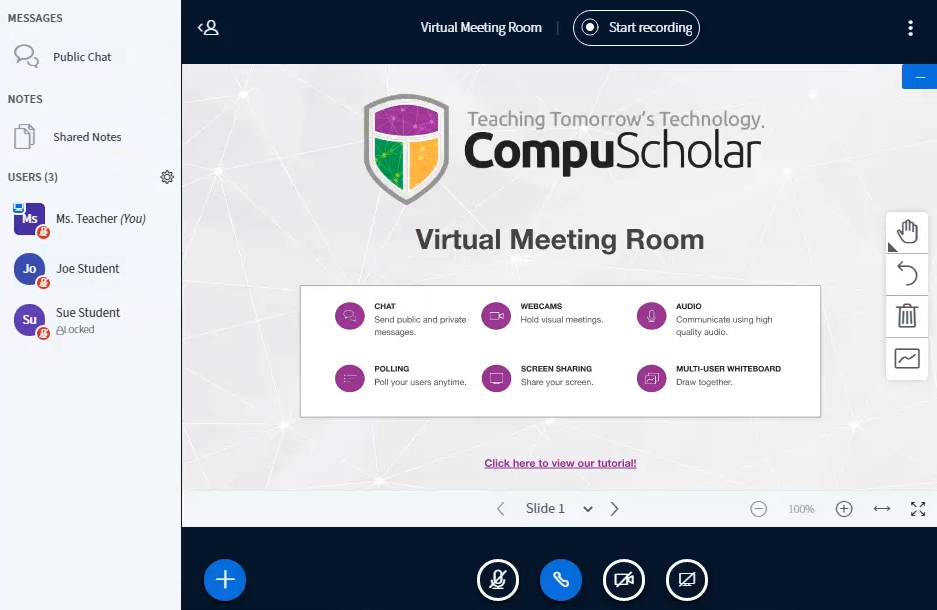 This feature is in BETA status for the 2020-2021 SY. That means we're offering it for free and will work with you to resolve any issues, but service levels are not guaranteed. Check out the tutorial videos below for teacher and student features!
Instructor Tutorial Video
Student Tutorial Video