---
Update: October, 2021 - Spanish captions for Digital Savvy are complete!
We are working hard to release Spanish captions for our Instructional Videos! This means students will be able to switch between "English" and "Spanish" captions ("CC") as shown below.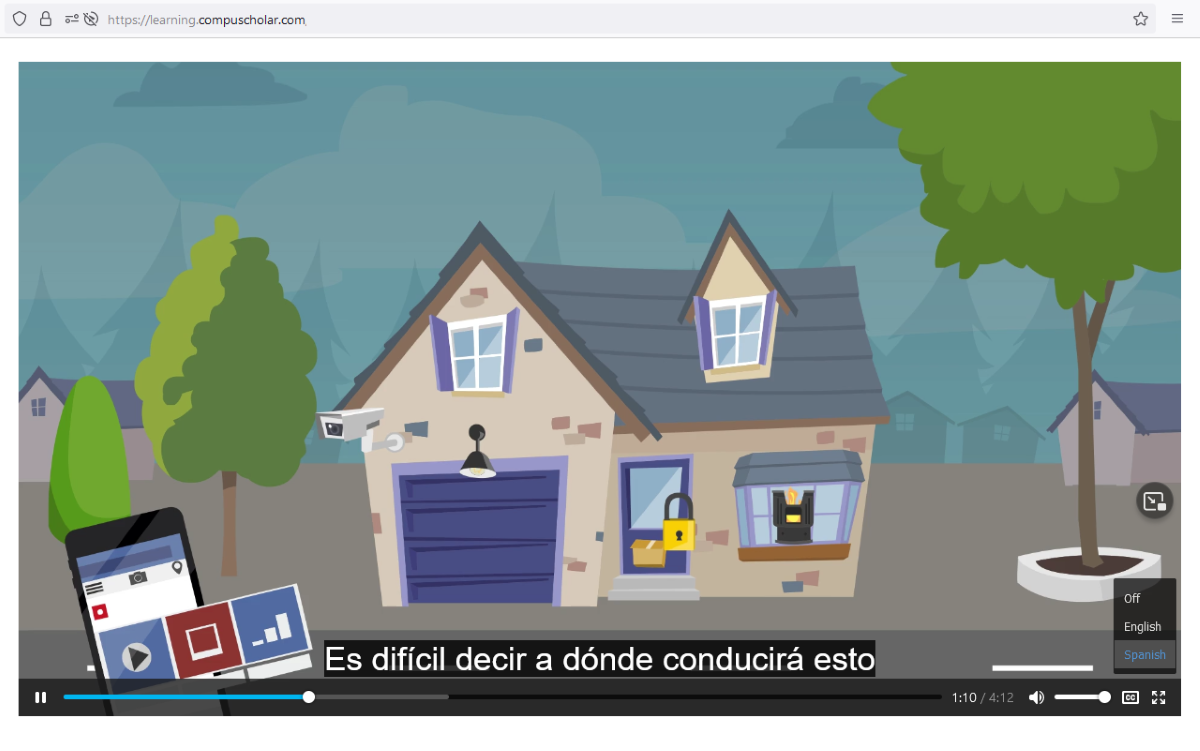 Here is our current status on each course:
Java Programming -

released August, 2021

Digital Savvy -

released October, 2021

Python Programming -

released October, 2021

Web Design - planned
Windows Programming C# - planned
For more information on viewing the text-based portions of our curriculum in alternate languages, please see our Nov/Dec 2020 Webinar, "CompuScholar in Spanish and Other Languages".